Everything done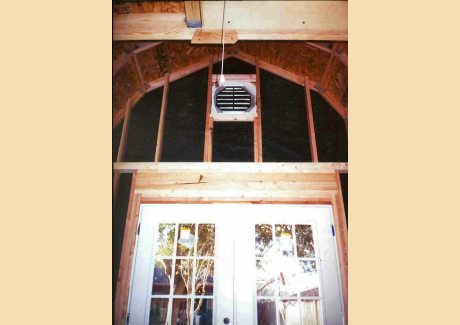 Homeowner will finished inside work - Will use as workshop. Needs vents to keep heat down when not in use. Will use window AC unit when using workshop.

---
Everything done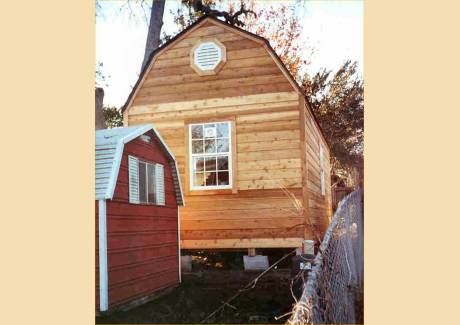 Rear and front vents keep temperatures down in summer. Reduces moisture problems in winter.

---
Walls raised and braced.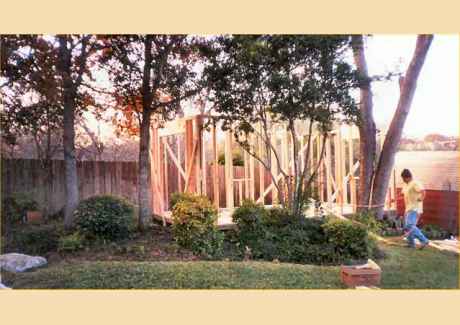 Walls raised and braced.

---
Everything done.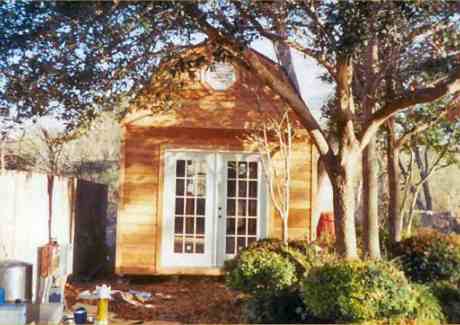 French Doors closed. Everything finished.

---
All done.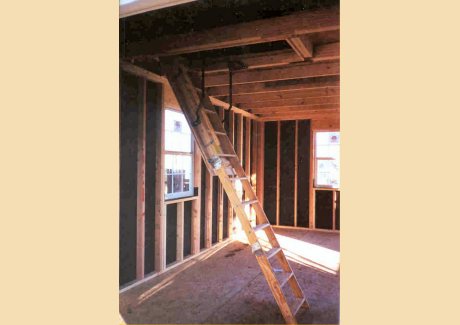 Inside work finished. Pull down attic stairs in place to use.

---
Finished.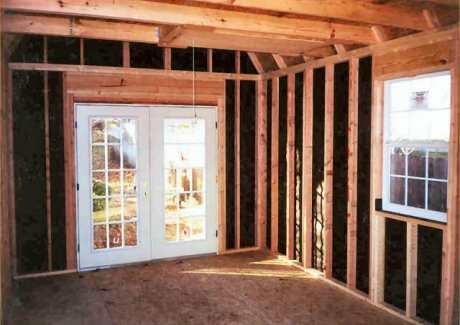 Inside work finished. Fench Doors closed.

---
Finished.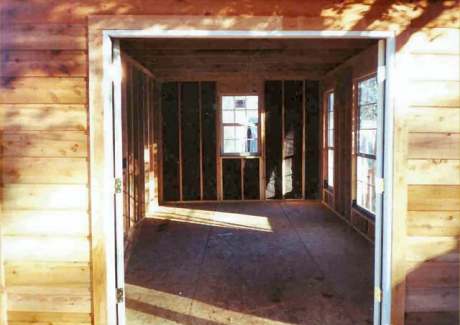 Looking inside through opened French Doors.

---
Floor Joists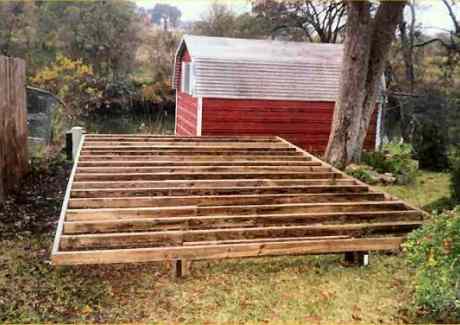 Treated lumber frequently looks moldy when delivered. This mold does not grow or cause any damage. The chemicals used stop mold/fungus and kill insects that eat it

---
Plywood Installed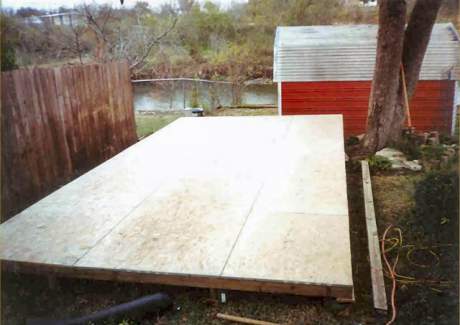 Felt or tar paper is installed under plywood. Felt paper keeps moisture from rising up from ground. Otherwise the floor and contents of building rot faster

---
Inside view of ceiling joists and attic floor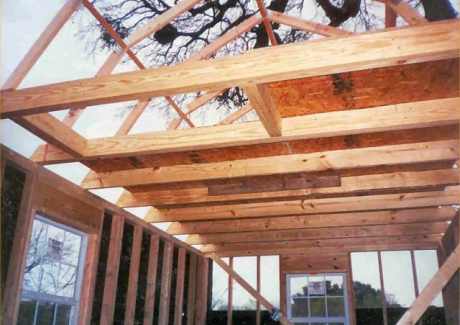 Opening in ceiling to left is for disappearing stairs. Roof is already installed above.

---
Cedar siding being installed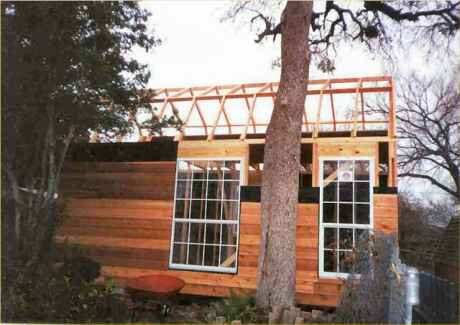 Windows installed before siding. Side view of roof trusses.

---
View of roof trusses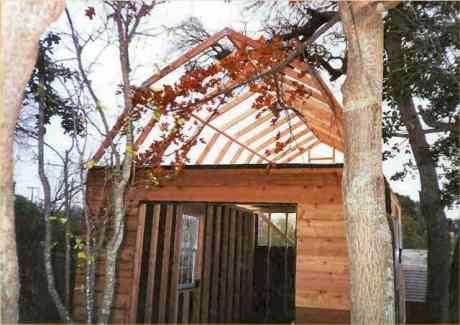 These trusses were made on site.

---
All done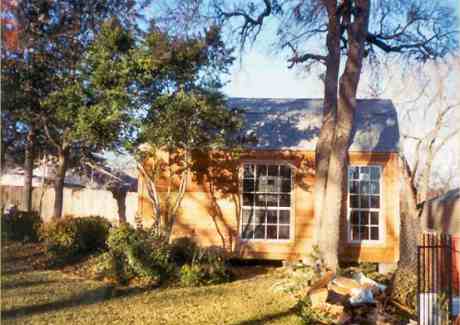 Shingles Installed.

---
Ceiling joists installed across top of walls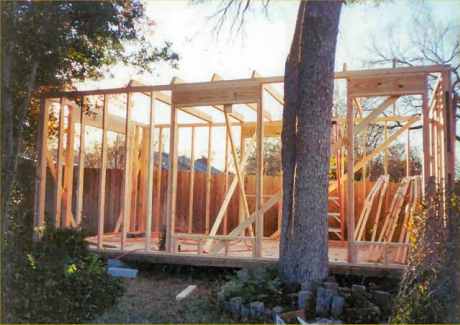 Ceiling joists hold the walls together at the top. Otherwise the walls would lean out from the weight of the roof. Joists also hold up the ceiling sheetrock and attic floor.

---